Introduction to Chickpea Puffs
Chickpea puffs, also known as chickpea snacks or chickpea crisps, are a healthier alternative to traditional potato chips and other processed snacks.Made from chickpea flour, these snacks are high in protein and fiber, making them a great option for people looking to make healthier snack choices. Chickpea puffs come in a variety of flavors, ranging from spicy to savory, and can be enjoyed on their own or paired with dips and other snacks.
If you're looking for the best chickpea puffs in Pakistan, look no further than Snakitos from FM Foods. Made with high-quality chickpea flour and a blend of flavorful spices, Snakitos are a delicious and healthy snack that are perfect for any occasion. Here's why Snakitos stand out from other chickpea puffs in the market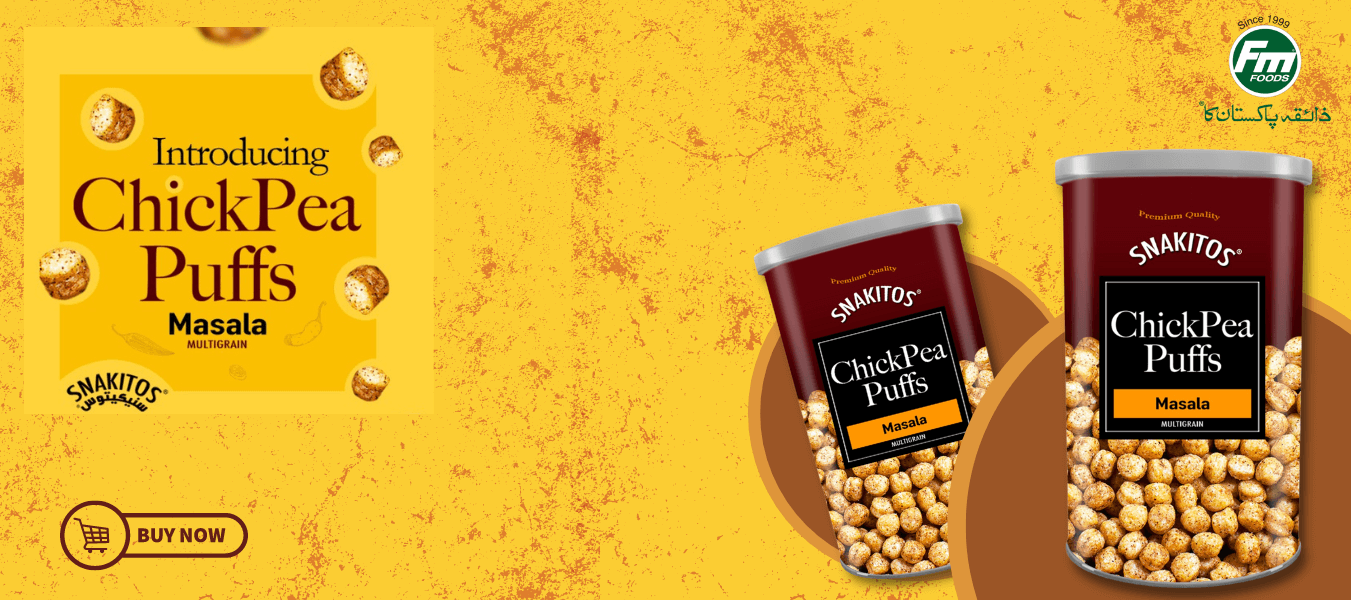 Quality Ingredients:
At FM Foods, we believe that the key to great-tasting snacks is high-quality ingredients. That's why we use only the best chickpea flour and spices in our Snakitos. We also make sure that our products are free from artificial colors, flavors, and preservatives, so you can feel good about snacking on them.
Delicious Flavors:
Our Snakitos come in a variety of mouth-watering flavors, including masala, cheese, and barbeque. Each flavor is carefully crafted to provide a unique and satisfying snacking experience. Whether you're in the mood for something spicy or savory, Snakitos have got you covered.
Home Delivery:
Ordering Snakitos from FM Foods is easy and convenient. Simply visit our website, www.fmfoods.pk, and place your order for home delivery. Our products are packaged carefully to ensure that they arrive at your doorstep fresh and ready to eat.
The Best Chickpea Puffs in Pakistan
In Conclusion
In conclusion, Snakitos from FM Foods are the best chickpea puffs in Pakistan. With their high-quality ingredients, delicious flavors, and convenient home delivery, Snakitos are the perfect snack for anyone looking to make healthier snacking choices. So why wait? Visit our website today and place your order for a delicious and satisfying snacking experience!